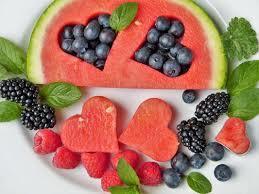 Books for Bikes is a beloved tradition here at Deer Park. Many thanks to those who donate bikes, encouraging our students to read more books.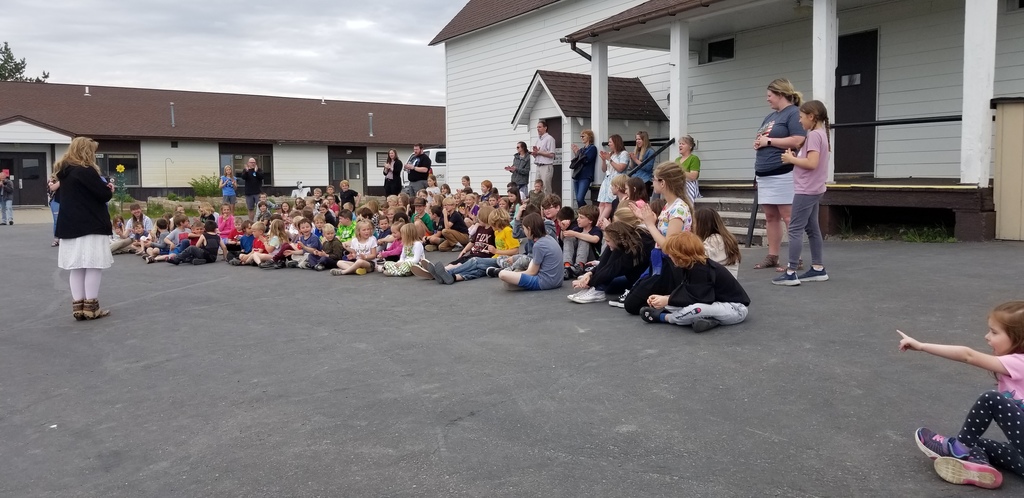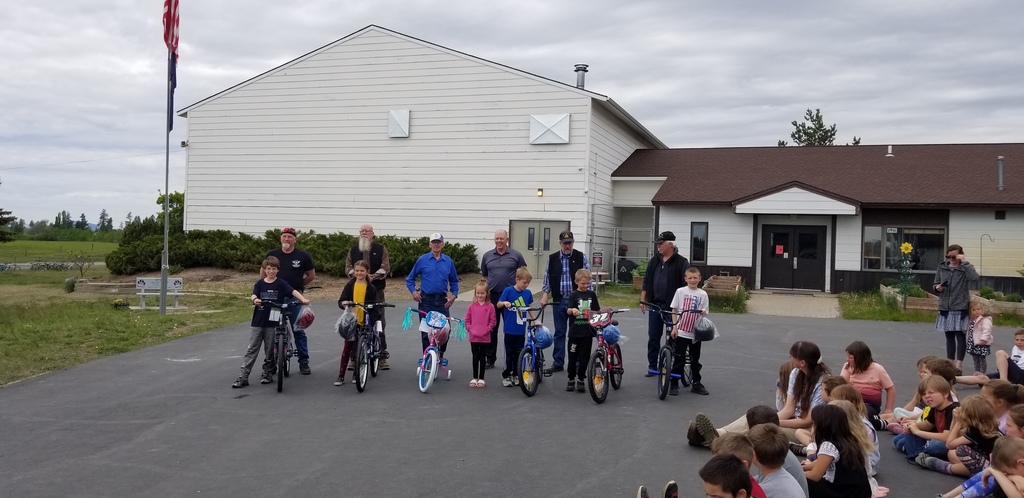 Please have ALL library books turned in by this Friday morning. If you have lost book fees, those will also be due. Inventory has begun in the library. Thank you for your help and time in getting the books back to be sanitized and organized for next year!

2022 Summer Out-of-School Time Child Care Scholarship Application The Department of Public Health and Human Services' Early Childhood and Family Support Division (ECFSD) is providing scholarships to working families of elementary-age children entering Kindergarten through 5th grade in the Fall of 2022, to help cover costs of out-of-school programming/child care for the summer months. Scholarships are limited, one-time grants, with a choice of either $1,500 or $2,500 per eligible child based on a family's summer care costs. This opportunity is made possible by the Coronavirus Response and Relief Supplemental Appropriations Act (CRRSA). ECFSD anticipates a total of 3,200 scholarships to be awarded across the state of Montana. Applications will be awarded following a regional allocation formula based on census information, in order ensure equitable access. Parents must be employed and be able to provide documentation of summer care arrangements to be considered eligible. Applicants will be contacted by their local Child Care Resource and Referral Agency by either the email address or phone number they provided to complete application process. Awarded applicants will receive a check via mail. There will be a follow-up survey sent out in August to the email provided in this application. The survey will be used to help inform the impact of the summer out-of-school time scholarship and future programs.
https://www.surveymonkey.com/r/RC7FRB2
https://nurturingcenter.org/

Deer Park work day today until 1:30.

Spring Fling Dance! So much happiness and fun! The middle school had a wonderful time moving and grooving!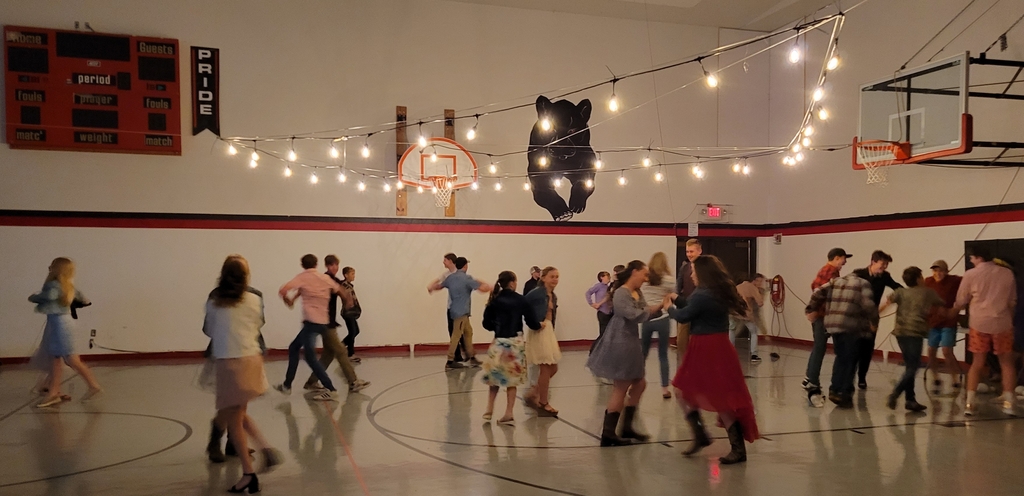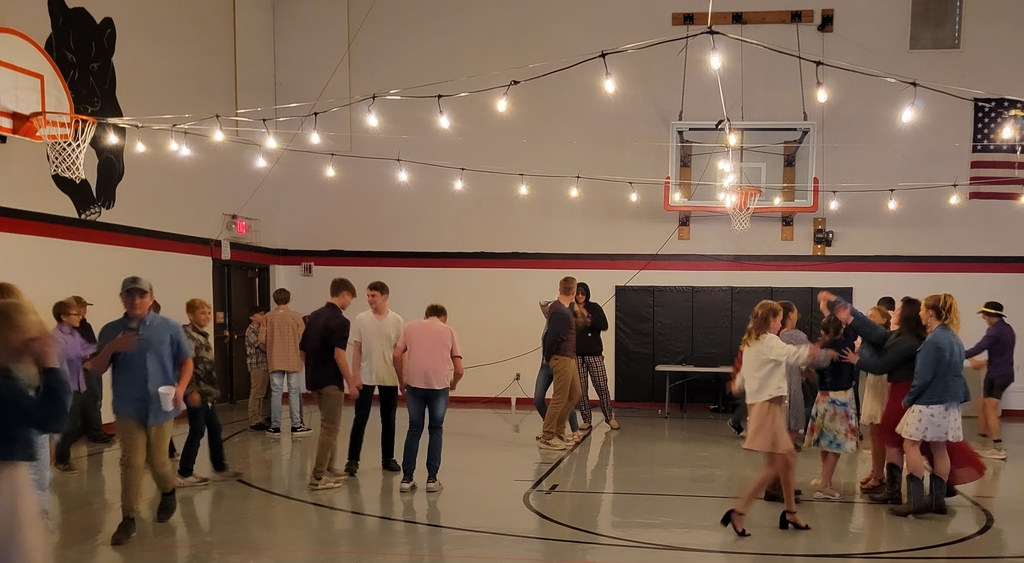 Last nights Rural School Mass Band Concert was really incredible! Your Deer Park band kids performed an amazing concert, and I could not be more proud of them! They all worked very hard, and were incredibly respectful to all of the amazing conductors. Great job everyone!

Hip Hip Hooray I got a new menu today. Get your order in, this is the last one. Woo Hoo!!

Yearbooks are here! They are $12.00 each. Get them while they are hot! We accept cash and checks (please make checks out to Deer Park School). See Ms. Watts for your copy!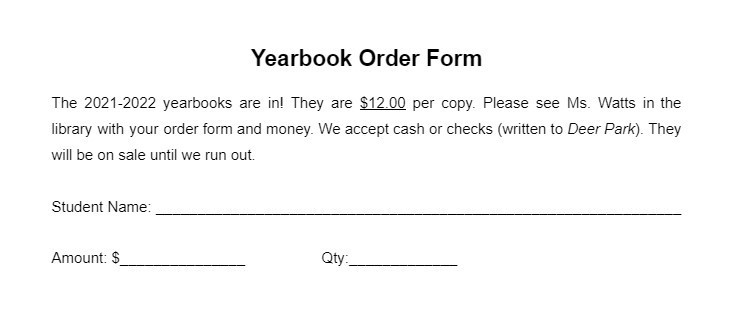 COMING SOON! Watch for the last order form. This form will only have 6 days on it, woohoo. I hope to have it out today or tomorrow. Eat Well!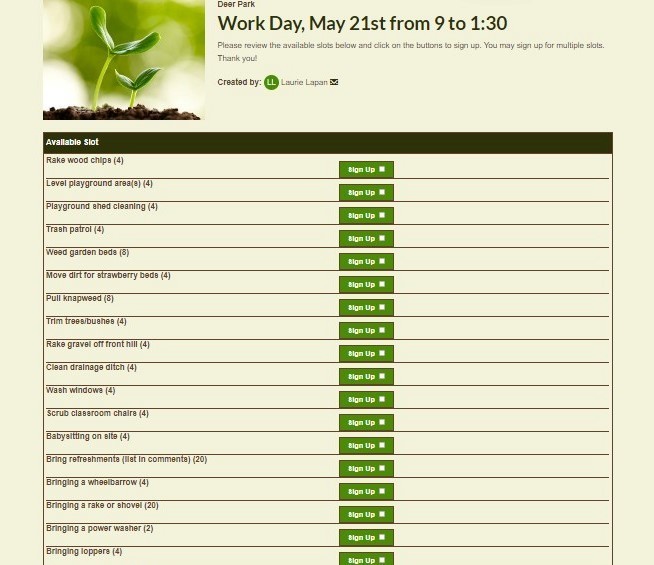 Cross Country Meet for K-3 is officially this Thursday, May 12th at Evergreen Jr High at 4 pm!

Middle School Spring Fling Dance! See the Flyer for more info! May 20th - 6th-8th Grades.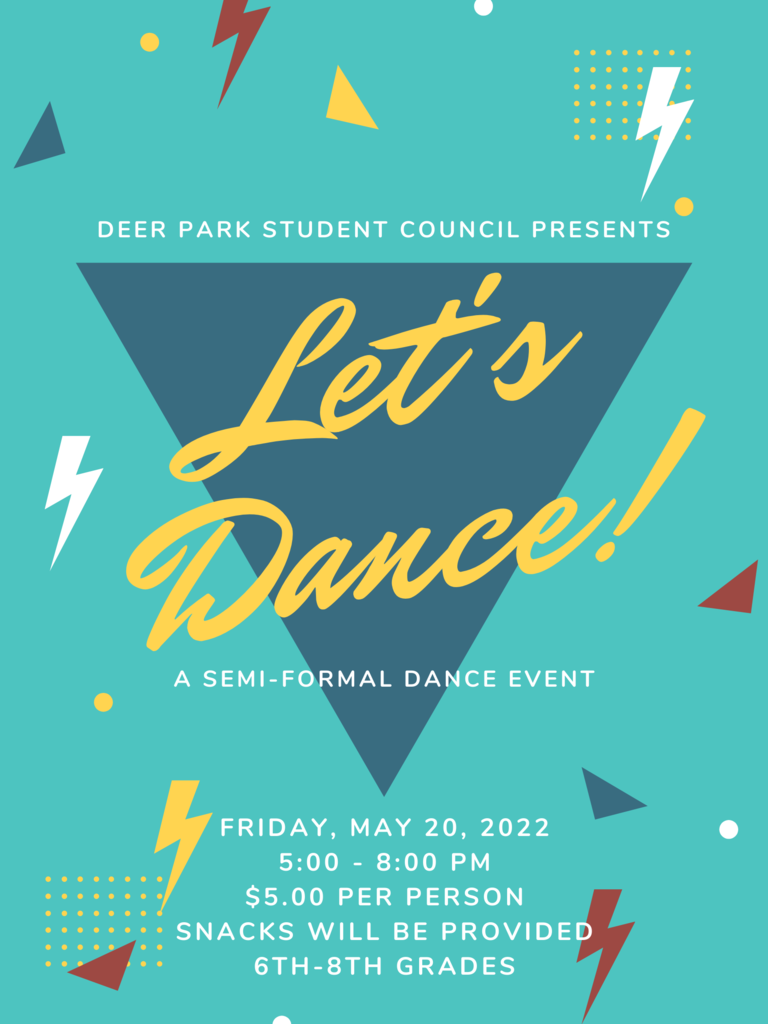 The Cross Country Meet that is being hosted at Evergreen Jr High tomorrow, May 10, 2022, will be for grades 4-8.

Time for a spring spruce up at Deer Park! Join us on Saturday, May 21st to help with projects around our campus. More information here:
https://www.signupgenius.com/go/9040B4EA4AA29A4FC1-work
Drop by anytime between 9 & 1:30 pm. Not available that day? Check our sign up for more ways you can help. Please help us spread the word! Thank you!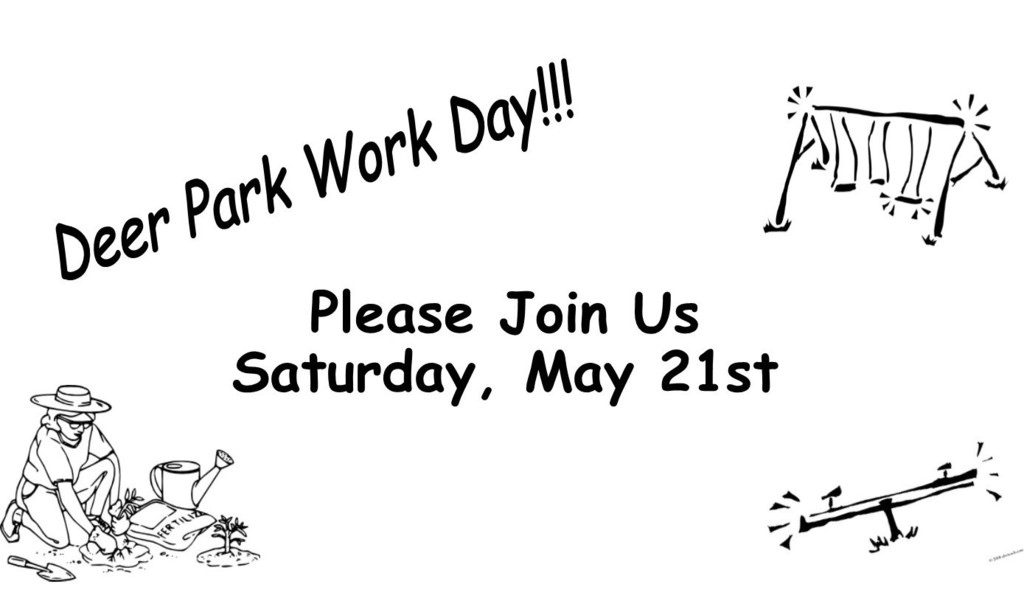 Basketball Awards Night for Deer Park! Wow! What a year! All of our basketball teams were undefeated! Potluck Dinner will begin at 5pm. Please contact Tania Scholz for coordination of dishes. The award ceremony will kick off at 5:30 in the gymnasium. If you have any basketball pictures, please submit them to Ms. Watts for the special slideshow that will be part of the presentation.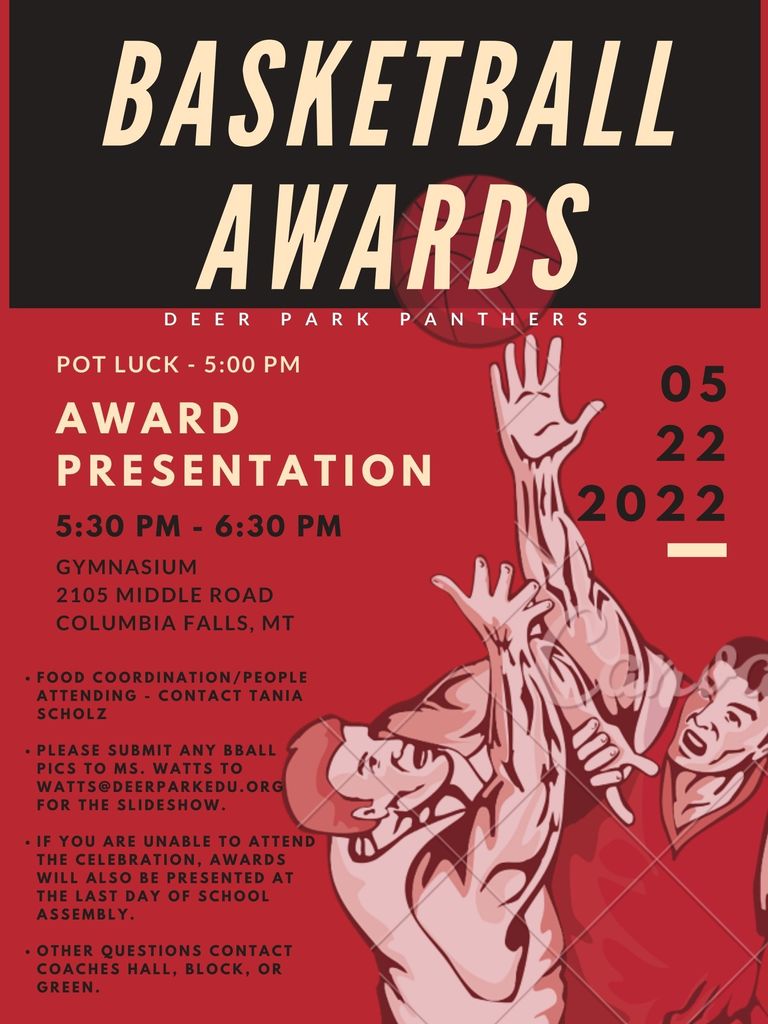 Many thanks to Chris McDonald and Montana CAD for the new wood chips for our playground! Mr. Hall's third graders had a science lesson in preventing erosion while the kindergartners were fascinated by the remote control truck!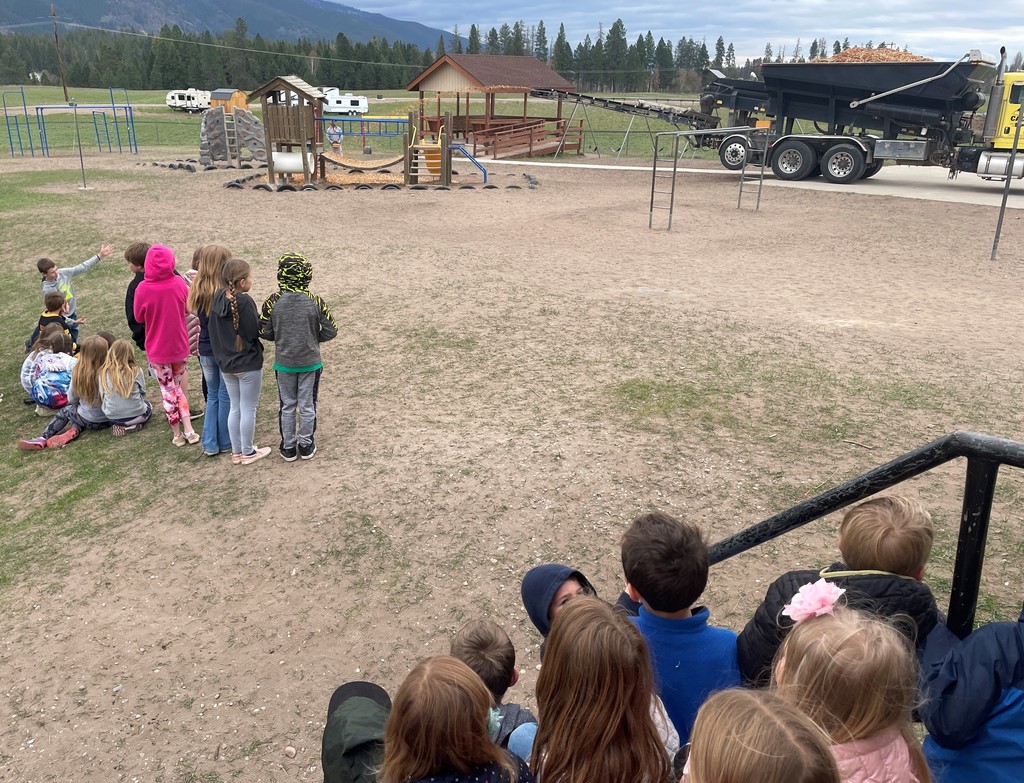 Columbia Mortuary of Columbia Falls, MT honored a great man today, Mr. Jeff Watts. They donated this beauitful bench in his honor. It faces the flags of the country that he fought for and loved, along with the school and his beloved mountains. He is missed.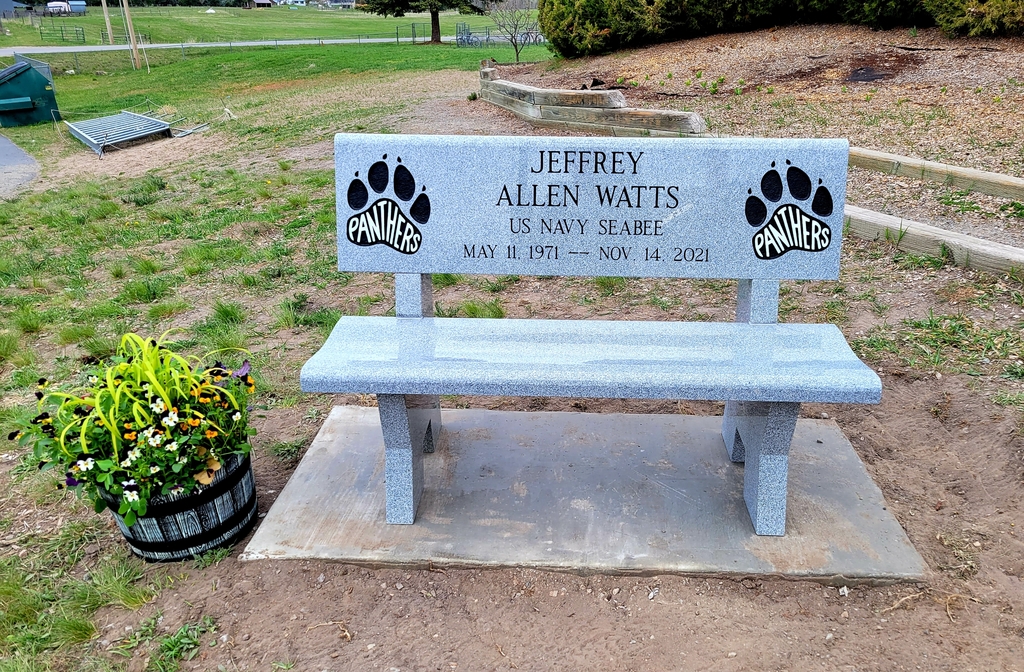 Good Morning and Happy May! It is time to fill out lunch order forms. This form will take us to the last week in May. There will be one more form to fill out before the end of the year, wow!